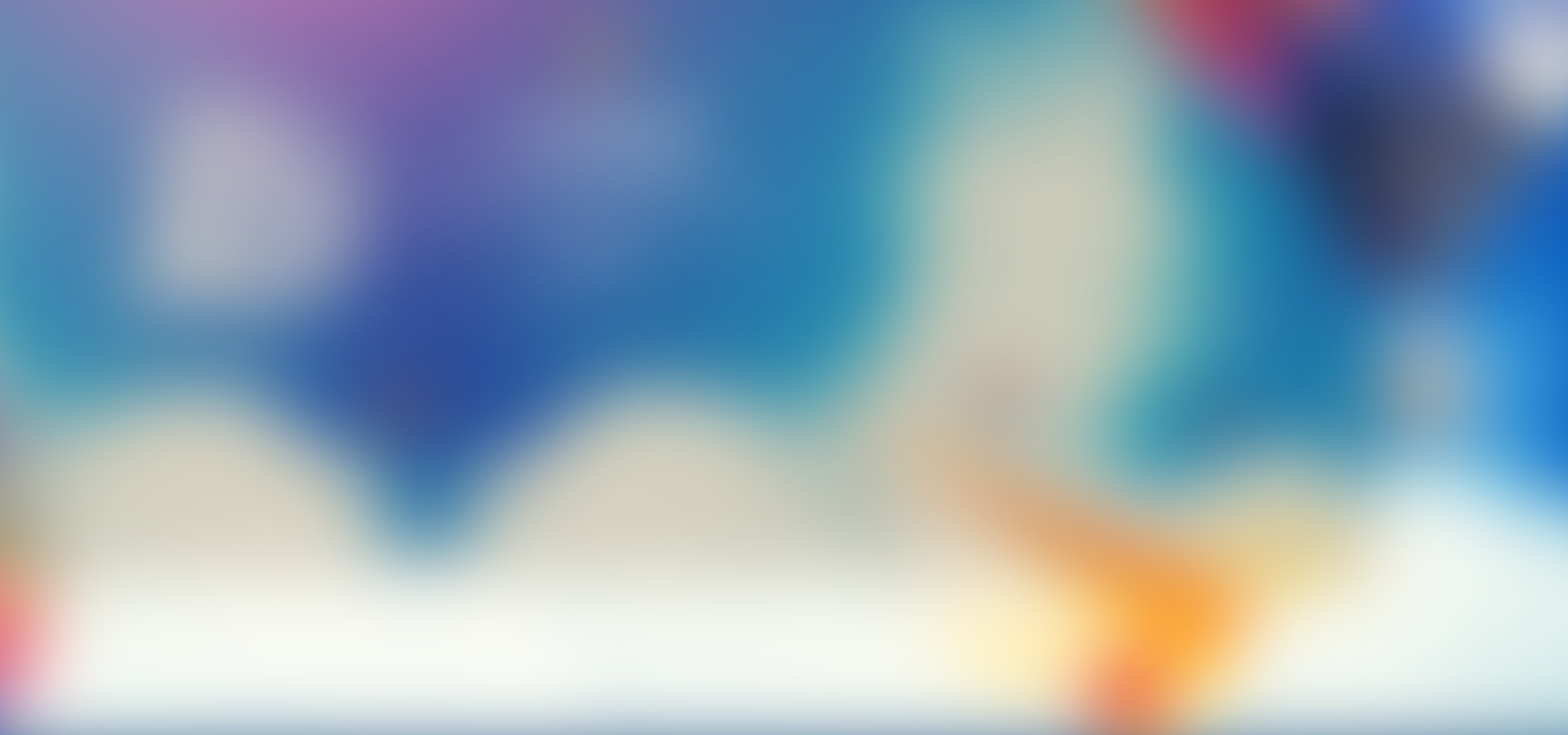 Mango TV Joined Hands with TCL in Promoting "TCL & Mango TV+", the First Co-branded Television
time:2014-08-30 17:29 editor:Betty
On the afternoon of Aug 30th, the "Entertainment Master, Enjoy All Sorts of Happiness: TCL & Mango TV+" Release Conference for New Products was held in Changsha. At the conference, Mango TV joined hands with TCL in promoting the co-branded television "TCL & Mango TV+", which was the first co-branded television produced by a domestic IPTV licenser and a TV manufacturer.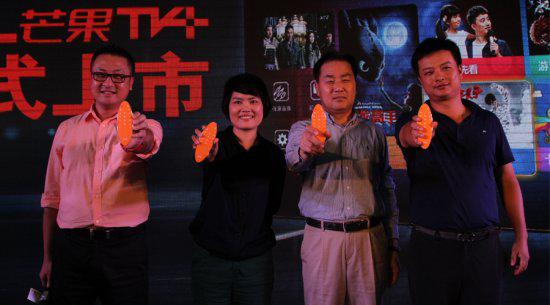 On the site of "Entertainment Master, Enjoy All Sorts of Happiness: TCL & Mango TV+" Release Conference for New Products
The fashionable TCL & Mango TV+ is equipped with 4K UHD display and the functions of TV karaoke, real-time interaction and so on and its estimated annual production is one million. At that time, more viewers can enjoy the HD video services offered by Mango TV.
Relying on the preponderant content resources of Hunan Broadcasting System, TCL & Mango TV+ IPTV provides audiences with variety shows produced by Hunan Satellite TV such as Happy Camp, Day Day Up, Where Are We Going, Dad?, I am a Singer, etc., military programs produced by Phoenix Satellite Television and high-quality programs imported from SBS. Users of Mango TV are able to enjoy superb audio-visual experience with the original HD programs together with the 4K UHD technology.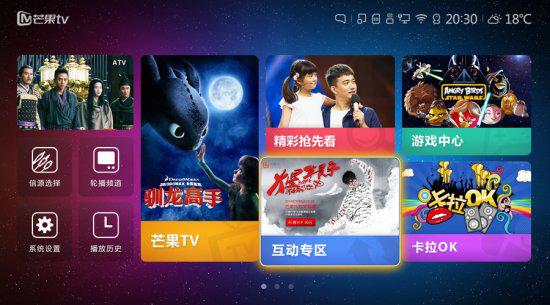 Interface of "TCL Mango TV+" IPTV – Mango TV Content
40" and 55" are the two main types of "TCL Mango TV+" IPTV promoted by the Company. Employing seamless AOD technique, the product is designed with smooth body and metal frame in Mango color. Mango black and Mango white enhanced its young and fashionable appearance. With the exquisite mango-like telecontroller, the complete design of the product is featured with youth, simplicity and vogue.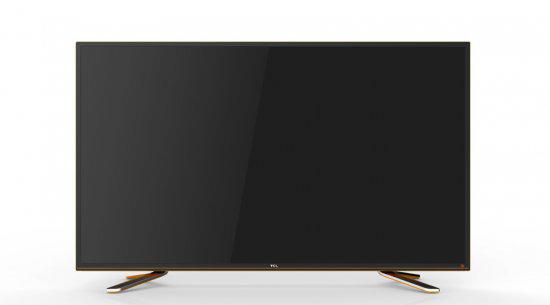 Appearance of "TCL Mango TV+" IPTV
Innovate Television-Network Interactive Mode and Initiate the Age of TV 2.0
In terms of the function, TCL Mango TV+ IPTV innovates the television-network interactive mode and provides the interactive functional area such as voting, Q & A, karaoke, etc. for extensive fans of Mango TV. Audiences are able to interact with the famous variety shows of Hunan Satellite TV interestingly through the functional area, for example vote for favored star's attendance of the program, answer the interactive question to acquire the signed picture of the guest of the program, collect credits of Mango TV to exchange gifts, etc. Moreover, Mango TV promotes the function of karaoke so that users can not only record the song sang in the program but scan the QR code of karaoke shown on the TV screen and share the song sang by themselves to Moments to collect likes amongst friends.